Welcome to Atlanta Community Schools
Home of the Huskies
MISSION-Together, the family, school, and community will provide students the necessary resources in a safe, encouraging environment that supports innovative educational opportunities.

VISION-Your School of Choice: Inspiring and Preparing Every Student, Every Day to be Responsible, Productive Citizens.
FACEBOOK
MORNING DROP OFF PROCEDURE
High school student should be dropped off at the front high school doors and elementary students dropped off at the elementary gym doors. The front (main) doors and east high school doors will no longer be unlocked.
School Closings and Important Messages
School Closings will be sent per School Messenger, please make sure your information is up to date at the school. Closing will also be posted on TV channels 7 & 4,and 9 &10 and onacebook, remember to like us on Facebook.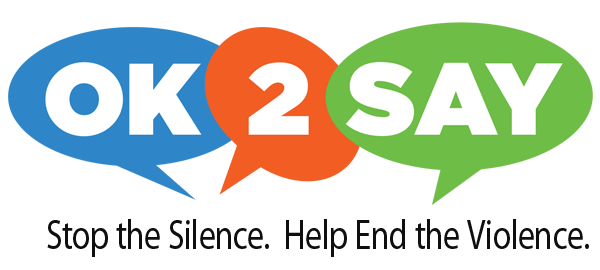 OK2SAY is a Michigan student safety program. It is designed to empower Michigan students, parents, school personnel, community mental health service programs, and law enforcement to share and respond to student safety threats. Anyone can confidentially submit tips 24/7 using the OK2SAY app, online, texting 652729 (OK2SAY), or by calling 8-555-OK2SAY.
Calendar
Calendar

‹

October

2020

›

S
M
T
W
T
F
S
1
2
3
4
5
6
7
8
9
10
11
12
13
14
15
16
17
18
19

Oct 19

School Board Meeting

Calendar:

District Calendar

Monthly School Board Meeting
6:00pm

20
21
22
23
24
25
26
27
28
29

Oct 29

Early Release 12:45 P/T Conf 1-4/5-7

Calendar:

District Calendar

30

Oct 30

Early Release 12:45

Calendar:

District Calendar

31

Oct 31

Football Playoffs - Atlanta VS Hillman

Calendar:

District Calendar
Upcoming Events
Early Release 12:45 P/T Conf 1-4/5-7

Calendar:

District Calendar

Early Release 12:45

Calendar:

District Calendar

Football Playoffs - Atlanta VS Hillman

Calendar:

District Calendar

Early Release

Calendar:

District Calendar

Students will be dismissed at 12:45

End of First Marking Period

Calendar:

District Calendar
Parents, I want to thank you for the overwhelming response to the survey recently posted for your input as the board discussed adjustments to our schedule. The district is looking to support online students better. The adjustment to early release Wednesdays allows us to better serve "all students". The district received eighty-three responses from parents. The results show that 77% of the responses said the early release Wednesdays is a workable situation for them. Other options suggested were to transition to 100% face to face or 100% online (2 parents suggested this); Leave the schedule as is (7 parents); Early Release Fridays (3 parents); No school at all on Wednesday (4 parents); Hire a teacher to handle all online students (1 parent); Webcam in every classroom for online students to view (1 parent); and finally; The online process is not meeting their child's needs (1 parent).
Based on the feedback the district received, the Board of Education voted last night to move forward with the Early Release Wednesdays beginning next week, November 4th. Students will be released at 12:45 after lunch.
If you have questions or concerns, please call the district and Mrs. Hisscock or myself can speak with you. Thank you for your help in addressing this matter.
Carl Seiter, Supt. Atlanta Community Schools
News
ATLANTA VS HILLMAN PLAYOFFS We will be hosting the first football playoff game of the season (Atlanta Huskies vs Hillman Tigers) on Saturday, October 31st with kick-off at 7:00 pm. Tickets must be purchased electronically. There will be no ticket sales at the gate. Atlanta parents will be notified today and given instructions on how to purchase their tickets before the information is given to the general public. That information will be released at 6:01 pm Wednesday, October 28th. All sales will be limited to four tickets. At the ticket gate on Saturday, face covering for entry is required. You must also have an electronic device (smart phone, tablet, etc.) to show your digital ticket. NO PAPER RECEIPTS WILL BE ACCEPTED. Ticket takers must be able to validate your tickets on your electronic device. If you have questions, please contact the school at 989-785-4785. If you have trouble purchasing your tickets online, please contact MHSAA support at service@gofan.co. At the Saturday, October 31st playoff game, both Hillman and Atlanta football teams will be honoring our veterans during the National Anthem. We would like to be able to allow all veterans into the game for free, but MHSAA rules mandate that all spectators and guests must have a ticket to enter. The information for purchasing tickets will be released at 6:01 pm Wednesday, October 28th on Facebook and the school's website.