MISSION-Together, the family, school, and community will provide students the necessary resources in a safe, encouraging environment that supports innovative educational opportunities.

VISION-Your School of Choice: Inspiring and Preparing Every Student, Every Day to be Responsible, Productive Citizens.
FACEBOOK
MORNING DROP OFF PROCEDURE
High school student should be dropped off at the front high school doors and elementary students dropped off at the elementary gym doors. The front (main) doors and east high school doors will no longer be unlocked.
School Closings and Important Messages
School Closings will be sent per School Messenger, please make sure your information is up to date at the school. Closing will also be posted on TV channels 7 & 4,and 9 &10 and onacebook, remember to like us on Facebook.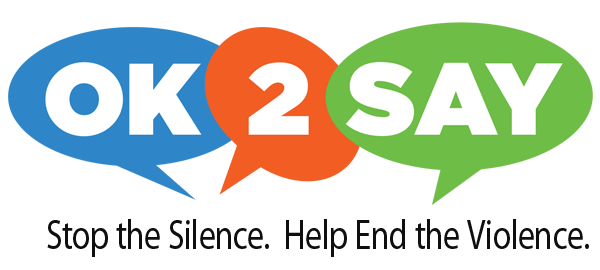 OK2SAY is a Michigan student safety program. It is designed to empower Michigan students, parents, school personnel, community mental health service programs, and law enforcement to share and respond to student safety threats. Anyone can confidentially submit tips 24/7 using the OK2SAY app, online, texting 652729 (OK2SAY), or by calling 8-555-OK2SAY.
Calendar
Calendar

Previous

December

2023

Next

S
M
T
W
T
F
S
1
2
3
4
5
6
7
8
9
10
11
12
13
14
15
16
17
18
19

Dec 19

7:00 PM to 8:00 PM

Christmas Concert (6-12th grade band)

Calendar:

District Calendar

20

Dec 20

6:00 PM to 7:00 PM

Christmas Program (K-5th grades)

Calendar:

District Calendar

21

Dec 21

Half Day - Dismissal at 12:45 p.m.

Calendar:

District Calendar

22

Dec 22

No School - Christmas Break

Calendar:

District Calendar

23

Dec 23

No School - Christmas Break

Calendar:

District Calendar

24

Dec 24

No School - Christmas Break

Calendar:

District Calendar

25

Dec 25

No School - Christmas Break

Calendar:

District Calendar

26

Dec 26

No School - Christmas Break

Calendar:

District Calendar

27

Dec 27

No School - Christmas Break

Calendar:

District Calendar

28

Dec 28

No School - Christmas Break

Calendar:

District Calendar

29

Dec 29

No School - Christmas Break

Calendar:

District Calendar

30

Dec 30

No School - Christmas Break

Calendar:

District Calendar

31

Dec 31

No School - Christmas Break

Calendar:

District Calendar
Upcoming Events
Half Day - Dismissal at 12:45 p.m.

Calendar:

District Calendar

No School - Christmas Break

Calendar:

District Calendar

No School - Martin Luther King, Jr. Day

Calendar:

District Calendar
News
October 10, 2023
Parent Advisory Committee (PAC) Invitation
September 7, 2023
ACS Safety Letter to Parents
COMBINED MENU
General Breakfast & Lunch Menu with important dates
BREAKFAST FULL MENU

LUNCH FULL MENUS

ELEMENTARY

MIDDLE SCHOOL

HIGH SCHOOL